Advantages
1. MAX. LOAD & GREATER TORQUE CAPA
The full complement of cams made special alloy steel provides the maximum number of load transmitting members per given diameter. Result-greater torque capacity than the other roller clutches.
2. LONG LIFE PERFORMANCE
In the roller clutch abrasion of the inner raceway always occur at the same point on each of the roller clutch lands. But the dimpling of cam clutches is distributed around the inner raceway, not concentrated. Therefore, this is assure the long wear resistance and offer long life performance.
3. HIGH PRECISION (NO BACK LASH), SILENT OPERATION
Cam Clutches has many more load bearing points because constantly changing contact point on both races. These has high precision without any back lash and silent operation.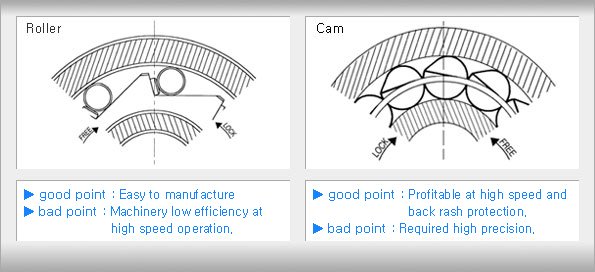 CAMS OF SAM BO CLUTCH